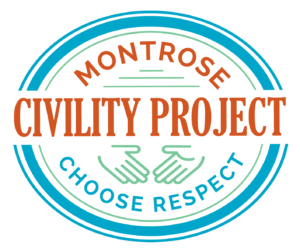 The purpose of the Montrose Civility Project is to urge the citizens in the Montrose area to communicate in a more respectful and effective way. This is not a campaign to end disagreements. It is a campaign to improve public discourse by simply reminding ourselves of the very basic principles of respect.
We would like to promote nine simple tools for practicing civility, taken from P. M. Forni's book Choosing Civility.
Pay Attention. Be aware and attend to the world and the people around you.
Listen. Focus on others in order to better understand their points of view.
Be Inclusive. Welcome all groups of citizens working for the greater good of the community.
Don't Gossip. And don't accept when others choose to do so.
Show Respect. Honor other people and their opinions, especially in the midst of disagreement.
Be Agreeable. Look for opportunities to agree; don't contradict just to do so.
Apologize. Be sincere and repair damaged relationships.
Give Constructive Criticism. When disagreeing, stick to the issues and don't make a personal attack.
Take Responsibility. Don't shift responsibility and blame onto others; share disagreements publicly.
For more information about the national movement that has encourage communities like ours to promote Civility, visit http://www.dsaspeakyourpeace.org/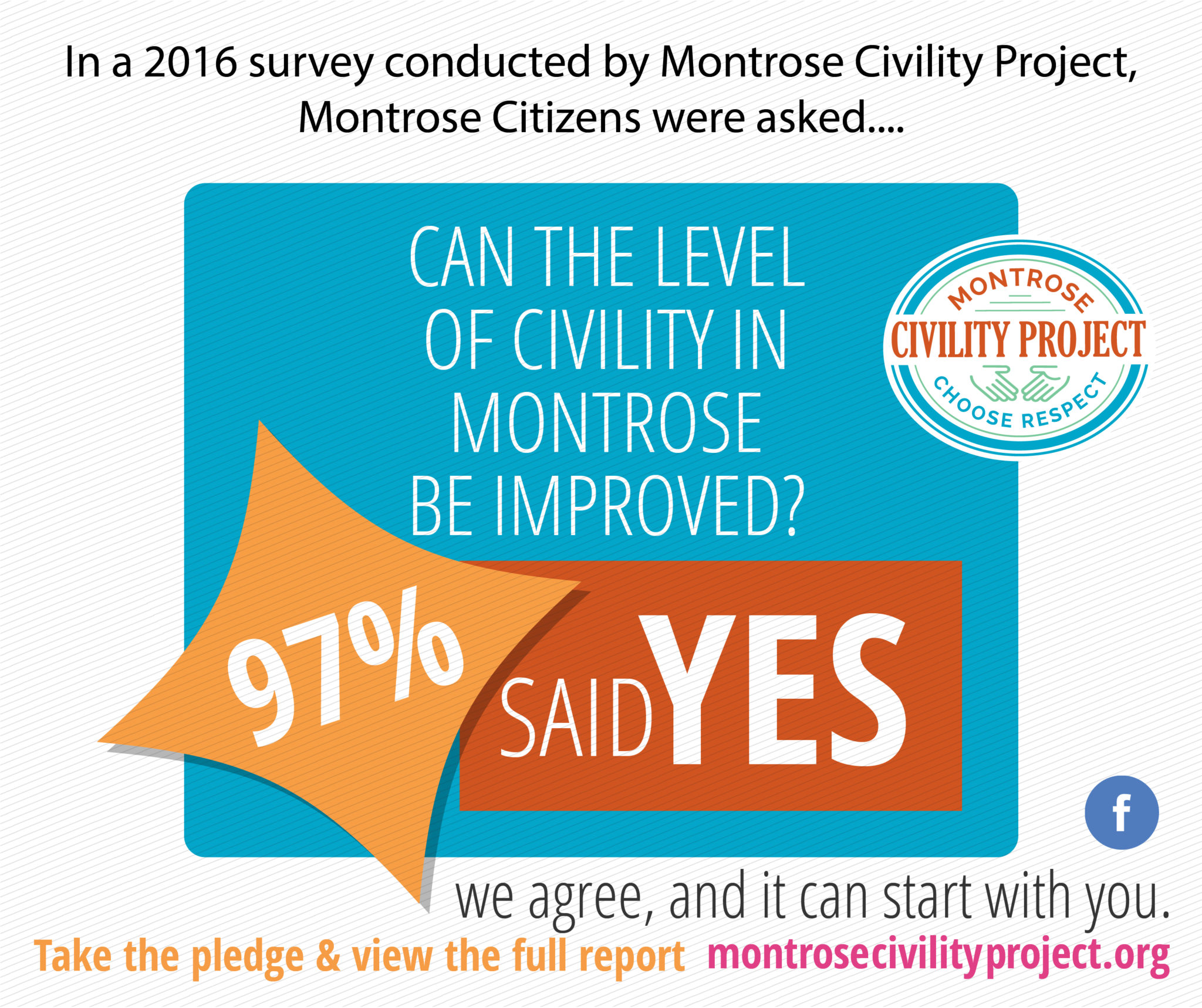 Questions? Comments? Want to get involved?